I took the week off to have time with Captain for Spring Break, which is something in his (almost) seven years on Earth I have never done. That sentence alone is embarrassing. So I blocked out the calendar and made it ours.
It didn't necessarily work - an opportunity to see a client in New York presented itself that week and a wide open week of possibilities turned into a trip to New York - just him and me.
Stayed: The Arlo Hotel Soho
Ate: Harold's Meat & Three, The Mercer Kitchen, Dylan's Candy Bar, Ninja New York, Magnolia Bakery, Prince St. Pizza
Went: Soho, Tribeca, Greenwich Village, The New York Public Library, Bryant Park, The Carousel at Bryant Park, Dylan's Candy Bar, The Central Park Zoo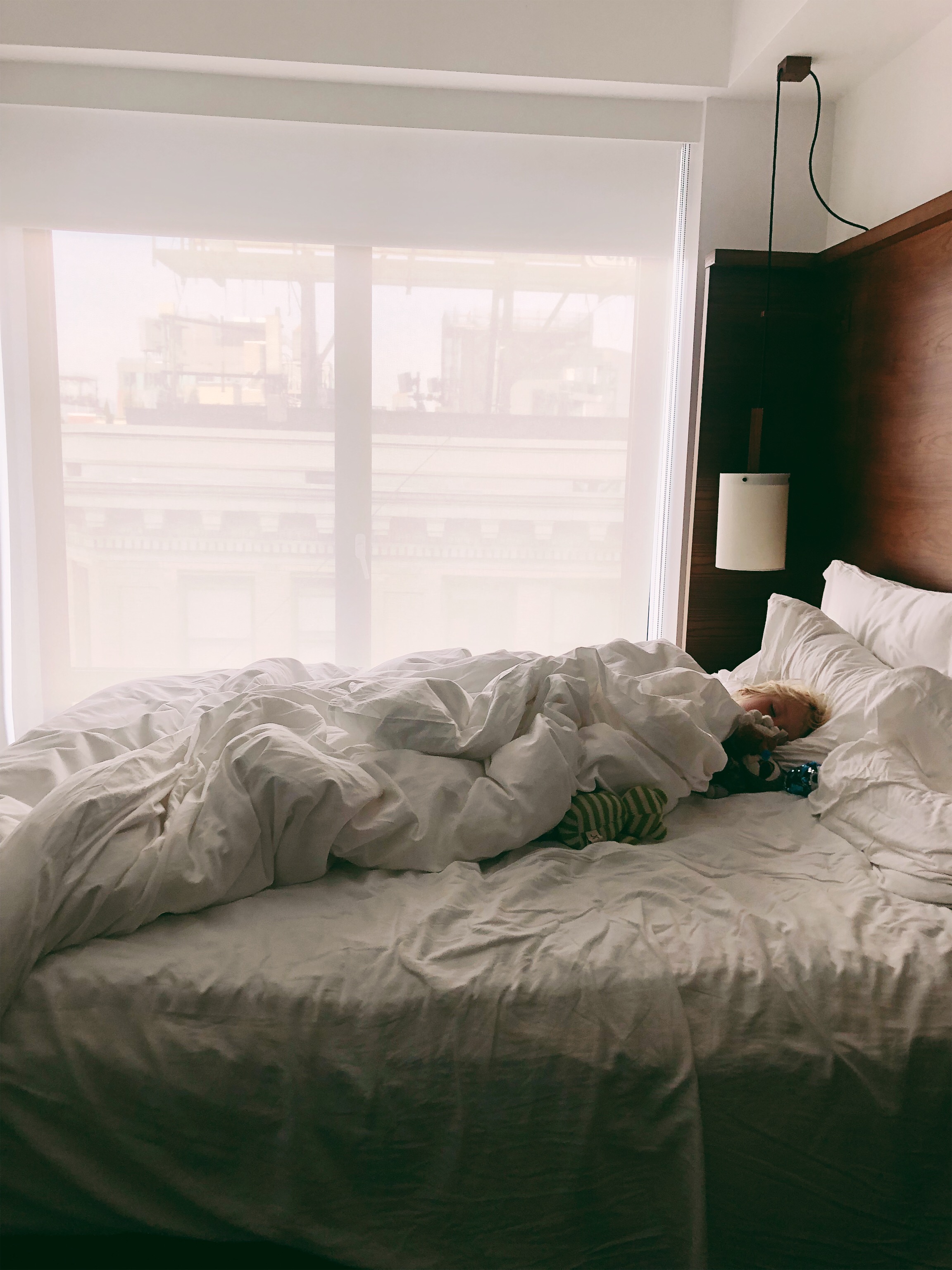 Got into the city around 6pm and the weather was PERFECT. After checking into the ever adorable Arlo Soho, we walked to Greenwich for cupcakes from Magnolia Bakery, back to Soho to get a slice from Prince St. Pizza, and played tic-tac-toe while eating our bounty in the Arlo's greenhouses.
A jet lagged six year old gave a late start to the Central Park Zoo (HIGHLY recommend). A zoo gift shop and slight jaunt had us eating a decadent lunch in a cupcake booth at Dylan's Candy Bar on the Upper East Side and then back to Tribeca for a action-packed dining experience at NInja New York.
Client meeting in the morning and then straight New York Public Library where we met Patience and Fortitude, the original Winnie The Pooh (and gang) with a carousel ride in Bryant Park to round it out. I got fancy and with a late lunch at The Mercer Kitchen and a expensive (but fun) stop at Aquazzura before heading to Broadway for The Lion King.